I am adding pictures over the next few weeks so keep updated. Maybe you can use the pictures to help get over the winter Blues. >
---
Early April Fishing with my son. He has started tying flies and fly fishing as well.''.
---
This is a Bright Salmon, caught in June on the Lahave by Jamie Heim.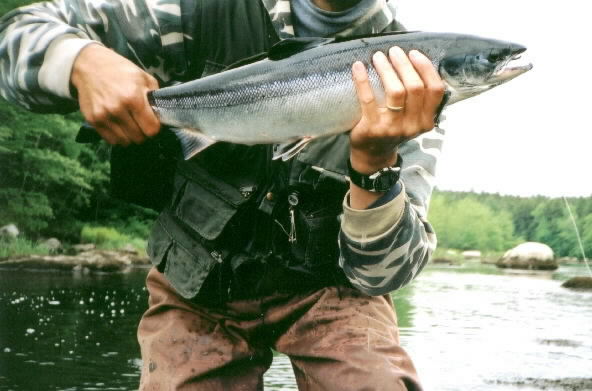 ---
Jamie with an early Lahave Shad. The numbers are way down if anyone is still catching them I would love to hear about it.
---
Jamie with a Lhave River smallmouth.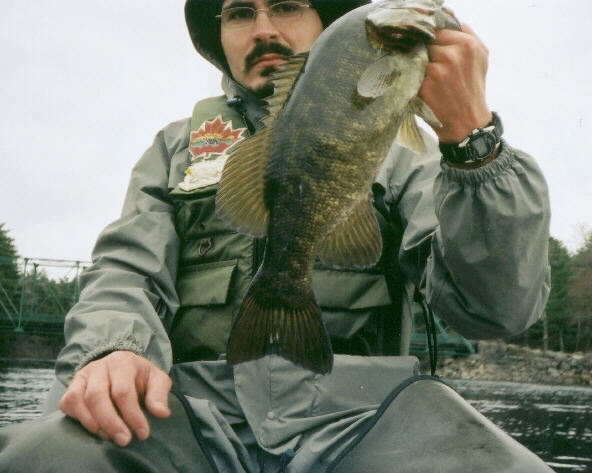 ---
Ouananiche! Most people around here call them land lock salmon. Mush-a-Mush Lake has a healthy population but you've got to be there early in the year to have real good sport. This girl was handy 18''.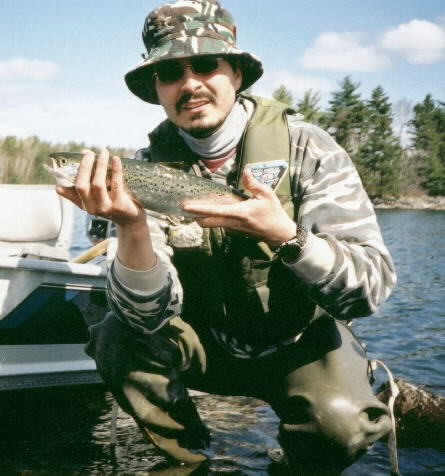 ---
Brookies! We all grew up on brookies here in Nova Scotia lets respect them.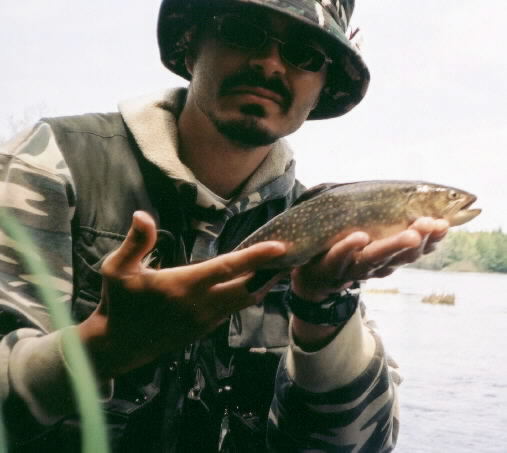 ---
We have some fantastic mayfly hatches on mainland Nova Scotia. Here is a few from a large hatch in 2009.
---
Here is a man with a passion for fly fishing.
---
Kevin Peach grew up along the Medway and knows a lot about salmon fishing.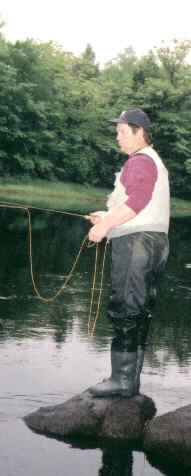 ---
Here is Colin with my canoe in on shore for a stretch. Anyone familar with the Lahave knows where this was taken.
---
Here is Kerry Ritcey (snootch). Shown roll casting in the dark and enjoying a few lies on the porch.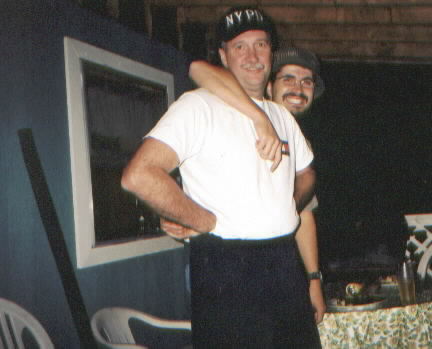 ---
What do you expect to see when traveling the backcountry of Nova Scotia fishing??? Keep your camera ready!
---

PREVIOUS

NEXT

Gary Fraser, Canada, ©1999-2010. All Rights Reserved.