This page will hopefully be a resource for people to use to plan a trip to fish beautiful Cape Breton Island. These rivers are second to none for beauty and can reveal some wonderful fishing.
---
Margaree River
This is the most famous of all Cape Breton Rivers. This area offers the angler not only some of the best Atlantic Salmon and Trout fishing in the province but scenery that can even make the locals speechless. If the fall run of salmon combined with the mystical colors of autumn doesn't catch your heart you may want to sell your gear.
When in Margaree I would strongly reccomend you visit the Margaree Salmon Museum. The antique rods and flies not to mention the old photos and books are enough to interest you for hours. They also have River Maps available for sale showing the pools and the procedes I beleive go to the Margaree Salmon Association. Very informative locals working and you can feel their passion as they answer your questions and walk you through the past.
Mike Sullivan Tingley Pool.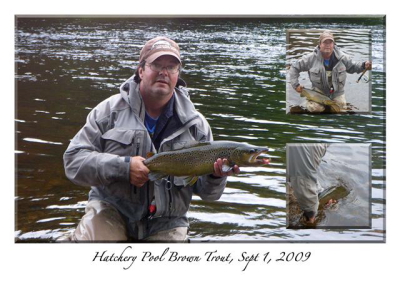 Mike Sullivan Hatchery Pool.
Bent Rods.
---
North River
North River is as picturesque as any I have fished. Combinations of rocks and riffles make it a treat to photograph as well as fish. The river has gorgeous searun trout and Atlantic Salmon runs and some very faithful anglers that both enjoy the river and protect it. This river is also the home to the largest set of waterfalls in the province that is well worth the hike to experience them. Make sure you check the regulations befoore you fish it though as parts of the river are closed for angling.
---
Baddeck River
Baddeck River is a gem right in the center of the Island. It has a fair run of Atlantic Salmon and Rainbows in the fall and searun brookies in the spring and summer. It is a relaxing river to fish and is not as pressured as some of the others. I have found I could go days without bumping in to another angler and that is attractive to me. This river runs into the Bras D'or Lakes which for the record is a wonderful fish itself.
Baddeck River Late June.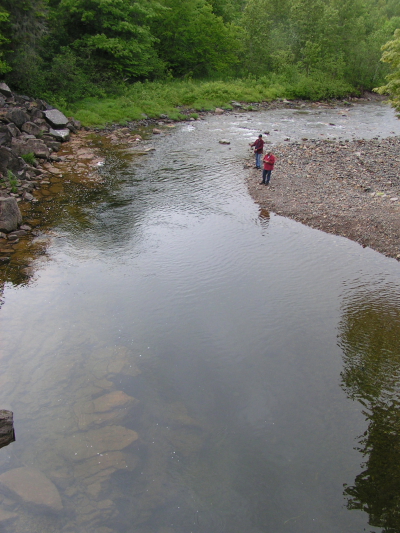 Not all pools have to be far away.
---
Cheticamp River
---
Aspy River
---
Middle River
This is the river I grew up on. It holds a special place in my heart and will always be my home river. It is a crystal clear watershed that houses many nice caddis hatches and some very favorable trout fishing. Brookies in the summer and Rainbows and Salmon in the fall. This river also has special regulations so read up before you go.
Middle River in July
Crystal clear water and cover for the larger trout to hide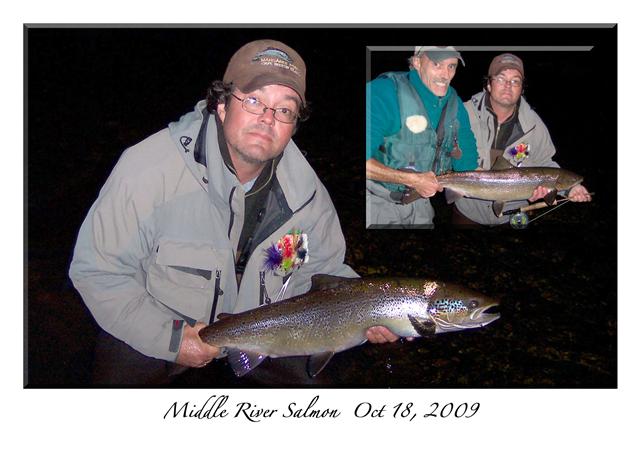 Mike Sullivan .
---
Highlands Trout Fishing
---
Bras D'or Lakes
---
Gary Fraser, Canada, ©1999-2010. All Rights Reserved.