Another year. With the winter we had we're due for some good fishing. Help me fill this page with smiling faces and wet lines.
---
Ray Fancy with an early river smallie. You got to love smallies that come out to play early like this one.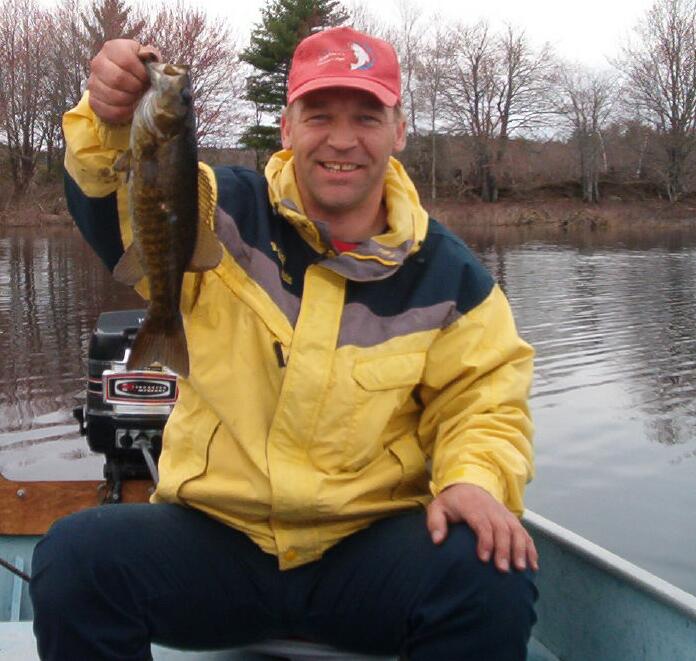 ---
This is a picture from last year but I'll include it here. It's Kevin Corkum with a nice smallie. Location is fairly obvious for those familar with it.
---
Ray Fancey and Lockie Feener with a couple of brute Chain Pickeral. Could that one of Ray's be a Canadian record?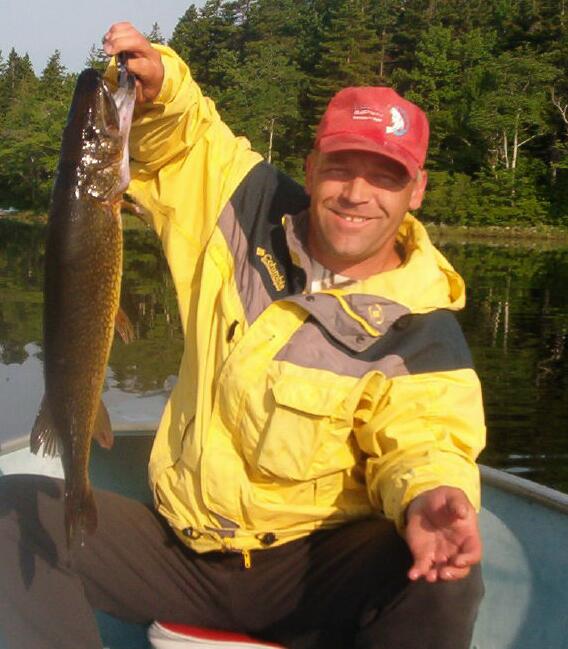 ---
Peter Gow, Kerry Ritcey and Jamie Heim on the Lahave. Peter and Kerry are two fantastic roll casters. I know one is a professor streamer.
---
Here is Kevin Peach with a beautiful little grilse.
---
Kevin Corkum sight fishing to holding smallies, near Indian Falls.
---
A cold weather Black Salmon.
---
A real sportsman and gentleman! Capt. Ray Henley guides with Davidson River Outfitters in North Carolina. Ray and Davidson River Outfitters help sponsor this site. In this picture he is working a pool on the LaHave river for salmon. I'm afraid to say but Ray and I went away empty handed that day.
---
Timothy (TIMBO) Snyder and myself have done a fair amount of angling together. It's about time he gets the world-wide recognition that only this site will bring. Timbo is holding a LaHave smallie, let's just hope it's not the catch of the day.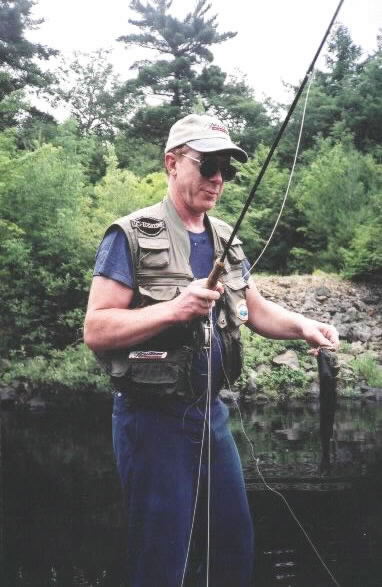 ---
Wade Ramey leaning into a bronzeback. Something is bound to give, and if I know Wade, it's probably going to be his back. Easy big fella!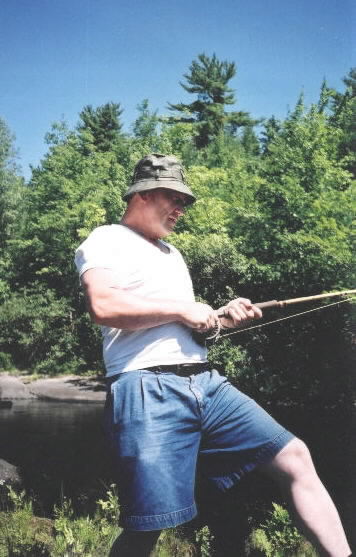 PREVIOUS

Next

Gary Fraser, Canada, ©1999-2010. All Rights Reserved.